The Range Rover is a fantastic vehicle with power and luxury, making it the ideal choice for special occasions. With our Range Rover Chauffeur London services, you can relax while our professional chauffeurs care for everything else, ensuring a stress-free and enjoyable journey.
The Range Rover is an emblem of luxury and sophistication, making it the perfect vehicle for special occasions or events. With its spacious interior, advanced technology, and powerful engine, hiring a Range Rover can provide a comfortable and memorable experience for any occasion.
Initially considered a car for more rugged terrain, the Range Rover has evolved into a vehicle that can handle any environment while maintaining its reputation for elegance and prestige. The innovative features and sleek design make it a top choice for drivers who demand the best in form and function. Hire a Range Rover Chauffeur in London from us to enjoy ultimate luxury and convenience during your travels.
We use long-wheelbase Range Rovers to provide additional legroom and comfort for passengers, making them an ideal choice for weddings, proms, and other special events. Our fleet of Range Rovers also includes the latest technology and safety features, ensuring a smooth and secure ride for our clients.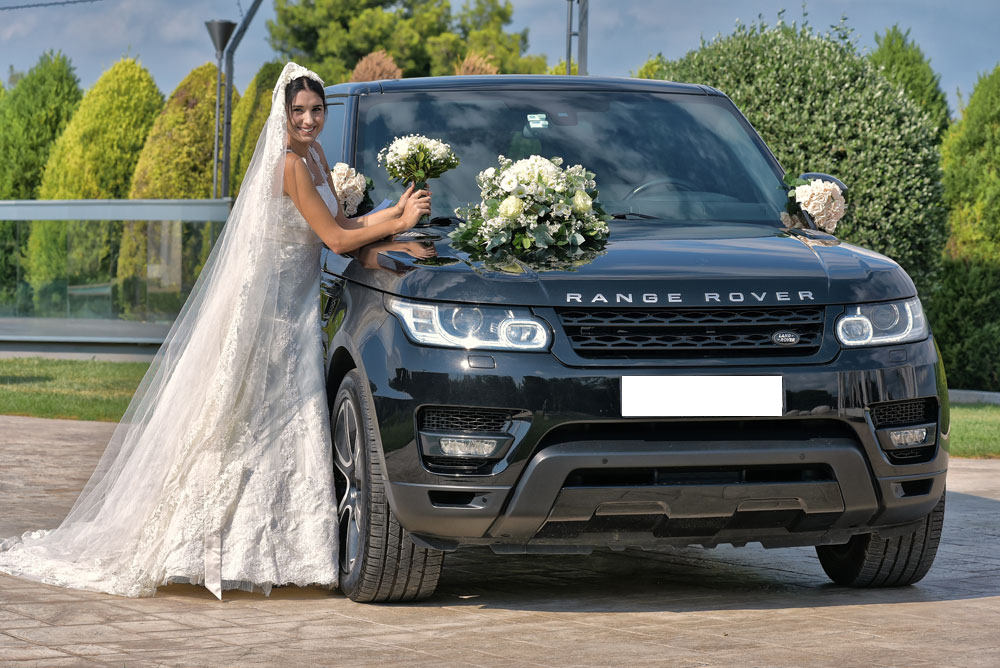 Step in and Experience the Ultimate Luxury:
As you step in the car, you find yourself in a spacious and luxurious interior with premium materials and cutting-edge technology at your fingertips. We ensure that our clients have a seamless experience from the moment they step into our vehicles until they reach their destination, with personal service and attention to detail at every step.
As mid-range prestige hire SUVs, our long-wheelbase Range Rovers offer the perfect blend of comfort, performance, and style, making them an ideal choice for business and leisure travellers who want to make a statement on the road.
Exuding a Sense of Sophistication and Elegance
With the iconic Range Rover's bold and imposing front grille, a compact and clean exterior, and impeccable craftsmanship, our Range Rovers are sure to turn heads and make a lasting impression wherever you go. Whether you're cruising through the city or exploring the countryside, the Range Rover's powerful engine and advanced suspension system ensure a smooth and exhilarating ride.
Our fleet of Range Rovers boasts the latest technology and safety features, including adaptive cruise control, lane departure warning, and blind spot monitoring. We prioritise the safety and comfort of our clients, ensuring that they can relax and enjoy the ride with peace of mind.
Hire a Range Rover in London: A Perfect Blend of Practicality and Luxury
Providing an excellent driving experience, the Range Rover is also practical, with ample storage space and seating for up to four passengers. Whether you're heading to a business meeting or embarking on a weekend getaway, the Range Rover is the perfect blend of practicality and luxury for any occasion.
Whether it's a wedding, corporate event, or a weekend getaway, hiring a Range Rover will add elegance and style to your journey. Apart from the stylish features, this vehicle is equipped with advanced safety features, making it a reliable choice for any journey. Its sleek design and state-of-the-art technology make it a standout vehicle that will gain attention wherever it makes an entrance.
Book a Range Rover for a Special Occasion: Be the First to Get There:
Gear up for an unforgettable experience with this exceptional vehicle. With its impressive performance and unparalleled comfort, the Range Rover is the ultimate choice for those who demand the best in every aspect of their lives. Whether you want to make a statement or enjoy the ride, our long-wheelbase Range Rover will surely exceed your expectations and leave a lasting impression.
The quality of your journey is guaranteed with the Range Rover's advanced engineering and design. From its powerful engine to its luxurious interior, the Range Rover is the perfect vehicle for any special occasion. Whether attending a wedding or a business event, you'll arrive in style and comfort, making a lasting impression on everyone around you.
Hire Range Rover chauffeur London services from us and experience the ultimate luxury and comfort while travelling around the city. Our professional chauffeurs will ensure that you have a stress-free and enjoyable journey, leaving you with nothing to worry about except enjoying the ride.